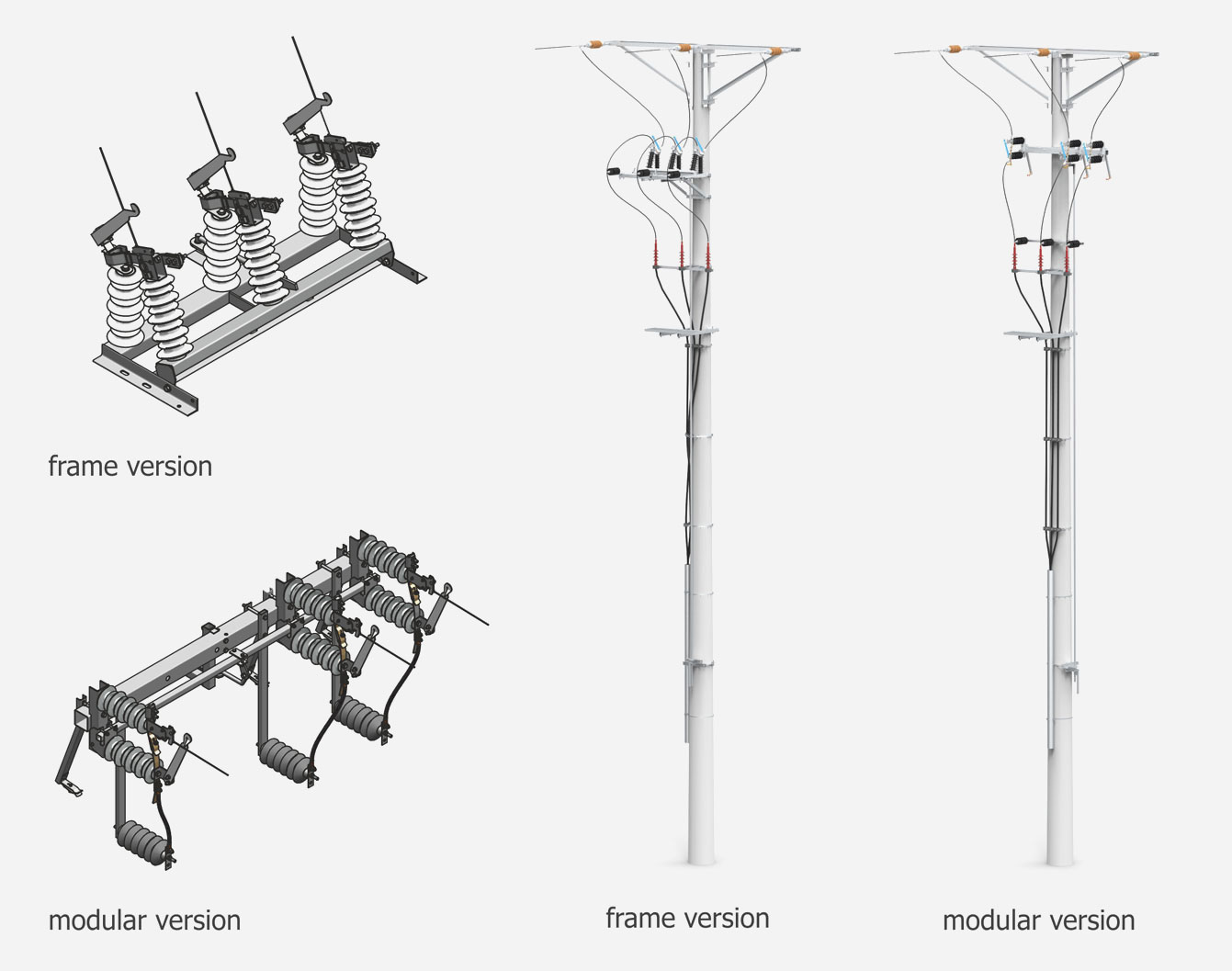 Connectors are three-pole appliances with one drive. Each pole is equipped with two supporting insulators – fixed or movable. Connectors can be equipped with porcelain, composite insulators with cycloaliphatic resin or silicone in an HTV rubber cover. Handles with main contacts are installed to the insulators. The main contacts are made from tinning coated, profiled copper flat bars. The construction of the contacts allows their self-guidance, and provides a large contact surface and clamping force.
Appliances, as standard, are equipped with current terminals, which allow the installation of isolated or naked aluminum electricity cables with a cross-section of 16-95 mm2 (a special design allows connecting cables with a cross-section of 120 mm2). This information must be provided while placing an order or request. Additionally, appliances with earthing switches are equipped with a flexible contact, which takes over the effects of bending on a movable appliance pole.
Connectors in the modular structure can be expanded with additional elements such as: lightning arresters, additional support insulators. They can be installed in the horizontal or vertical position.