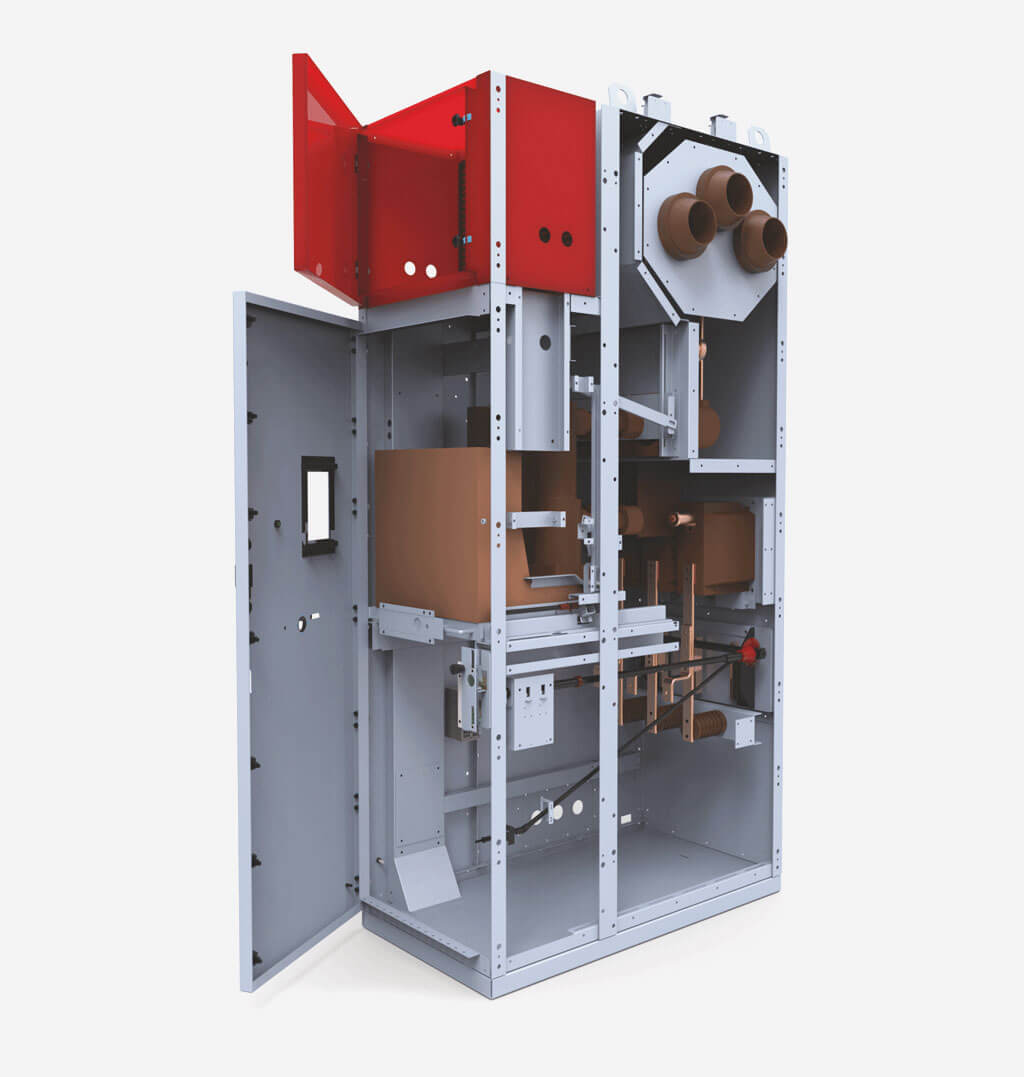 The page presents medium voltage switchgear type RXD:
air insulated,
metal enclosed,
withdrawable or fixed module - depending on equipment,
with a single busbar system,
for rated voltages of 12 kV or 36 kV,
for indoor use.
Highest performance enclosed in an air insulated metal casing. Medium voltage switchgear type RXD works perfectly with up to 36kV, remaining suitable for distribution transformer stations in electric power plants. Thanks to an easy operation, high configurability as well as possibility to expand using additional bays, this ZPUE solution provides great results, while remaining adjustable to electric power industry's needs. It has been also equipped with withdrawable module that can consist of e.g. contactor, circuit breaker and a set of voltage transformers with fuses.

Designed for rated voltage up to 36kV, the switchgear has been equipped with an additional internal measures to ensure the highest safety of operation. Including a special withdrawable module (allowing maneuvering even when the casing's door is closed), housing resistant to internal arcs and dedicated door-opening interlocks. Thanks to uninterrupted operation even during servicing, we can guarantee the highest efficiency at all times. The correct usage of provided equipment reduces the risk of damage or operator's injury.