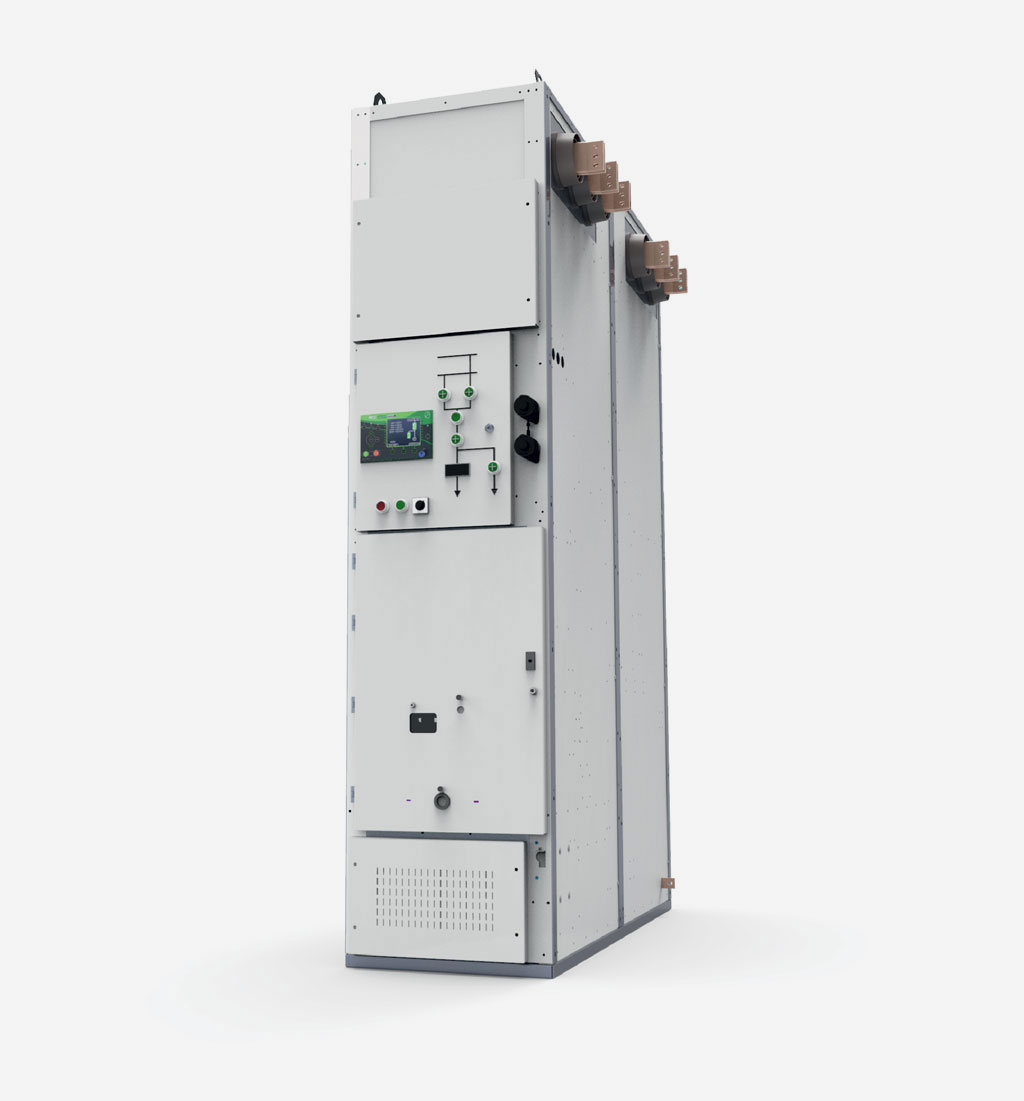 The page presents RELF 2S type medium voltage switchgear:
air insulated,
metal-clad,
withdrawable,
double busbar,
with rated voltage 12 kV,
for indoor use.
RELF 2S is a modular, withdrawable, metal-clad, air insulated switchgear for primary distribution. It was equipped with double busbar system, which enable the creation of state of the art, complex supplying systems in distribution stations for industry and for generation and distribution sector. The use of interlocks system and an arc-proof design ensures highest possible operational safety and switchgear maintenance. It is intended for operation in normal conditions, as specified by the (PN-EN) IEC 62271-1 standard.