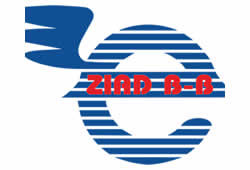 32th Bielsko–Biała International Power Industry Fair ENERGETAB
ENERGETAB is Poland's largest international exhibition of modern energy equipment and technologies and a perfect place to promote and enhance your company's image. The range at the ENERGETAB fair is very comprehensive. It includes both machines and equipment related to electricity generation (including renewable energy) and its transmission and distribution at every voltage level.
ZPUE at ENERGETAB 2018 Fair
Energetab Trade Fair – this unique place is a source of positive energy, that we share with our customers every year. With a stand over 450-metres-, varied expositions, a team of nearly a hundred specialists and a unique atmosphere accompanying business meetings – those are the reasons for thousands of customers visiting us every year. The fair is vibrant with life, and the hustle and bustle of conversations does not stop even for a moment. Here we meet, talk, strengthen contacts, exchange experience, meet new partners from different parts of Poland and the world. And all this in a wonderful atmosphere, friendly to business and cooperation.
During last year's Energetab fair, the we launched the Intelligent SPS Transformer Station with underground energy storage, which was important for us, but most of all for our present and future partners. The launching of the SPS with the slogan "We make our promises come true" was organised at the ZPUE stand in Bielsko-Biała, despite the fact that the station itself, is physically located in Włoszczowa. Thanks to telecommunication connections, the attendees at the event could watch a live transmission not only of images from several cameras, but also current electricity flows in the SPS. Our presence at last year's fair was exceptional as it was also the 30th
When? Where?

17–19 September 2019
43-316 Bielsko-Biała, Poland
al. Armii Krajowej 220
GPS: N49° 47' 1.0536" ; E19° 1' 33.6864"

Join us!

Organiser:
ZIAD Bielsko-Biała SA
43-316 Bielsko-Biała
al. Armii Krajowej 220
Opening hours for visitors:
17 - 18 September 2019 (Tuesday – Wednesday): 9.00 – 17.00
19 September 2019 (Thursday): 9.00 – 15.00
Trade fair entrance tickets:
Free entry
Source: http://www.energetab.pl